Today's Energy Oracle Card Is...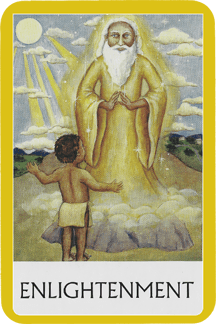 Credits: "Chakra Wisdom Oracle Cards" by Tori Hartman
True peace comes from accepting that your worries and fears may well be true but that they do not define you. Yes, these exist for a reason. In fact, you are soon to be given the opportunity to make an informed decision. A journey related to your destiny is ahead of you. Your vibrational energy is higher than it has been in a while. Using this, you will guide others with your experience.
At this moment, your journey is more important to you than your final destination. Have faith that you're facing your fears with great reserves of inner strength.
"Everything I am inspired and influences my choices. How can I use my thoughts to heal myself?"
Get a blank piece of paper so you can write down your three biggest fears. See these worries always being with you as they have been for goodness knows how long. Then, actively change your thinking. You don't need to hang onto these fears any longer. What purpose do they have in your life? It's time to make the choice. Do you release these worries or hold onto them?
"I accept that my fears and worries are legitimate in order to  bring complete peace into my life."