Today's Energy Oracle Card Is...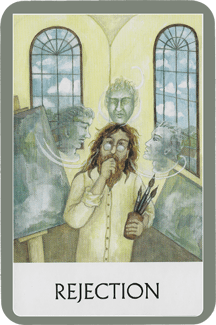 Credits: "Chakra Wisdom Oracle Cards" by Tori Hartman
You don't have to prove yourself to everyone all the time. Today is about accepting yourself and understanding who you are. Maybe a new person will come into your life today, so stay aware. If someone or something doesn't feel right to you, use your inner strength to move forward. Never accept less than you feel you're worth.
You don't need approval from other people. Be honest with yourself and know that all resistance comes from spiritual protection.
"Is there a reason behind my current solitude ? Am I working with or against my environment?"
See yourself filled with the most beautiful divine ivory light. In the distance you can see an ivory tower. When you get to it, the drawbridge bridge descends slowly. You then walk through the grounds until you finally get to the tower. Up the stairs there is a door. What's behind it? Who knows. So, like the enquiring person you are, you open the door to find a nice bright room where there is no judgment or rudeness. You finally feel at home!
"I am enough. I do not need the blessings or opinions of other people to move forward with my life."