Today's Energy Oracle Card Is...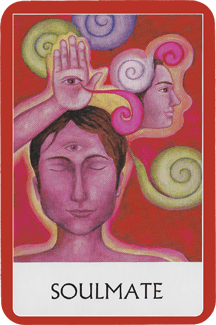 Credits: "Chakra Wisdom Oracle Cards" by Tori Hartman
t is now time to face your true feelings. You need to feel free in terms of who you are and where you are going in life. There are endings around you at this moment but there are also new beginnings. You are the only person who can make you feel free and excited about the future.
To enjoy the beauty of a rose, you need to accept being potentially pricked by the thorns. Bear in mind that the utmost incentive to change is most certainly love.
"I am no longer living a lie and embrace the truth."
As you relax, take a deep breath and find yourself in the safest of places. Ask your angels and guides to help you face everything and anything. Nerves and worry are put to one side. You can focus on and deal with your current situation now.
"I am embracing my truth. I choose love over fear."