Today's Energy Oracle Card Is...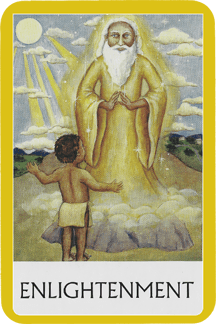 Credits: "Chakra Wisdom Oracle Cards" by Tori Hartman
The route to peace is via accepting that your worries and fears are valid. They exist for a reason. You have the opportunity to make an enlightened decision. You are about to go on a journey that connects with your destiny. Your vibrational energy is at a high. You will be guiding others with your experience.
Right now, your journey is more crucial to you than your end destination. So, have faith and know that you can and will face your fears with strength.
"My every thought influences and inspires my choices. I need to ask myself how I can utilise my thoughts to find healing?"
Before closing your eyes, write three of your biggest fears down on paper. See these problems always being a part of your life as they walk in faith with you. You know what? You don't need these issues anymore. So, quicken your stride so that you move beyond your worries. Is it more painful to carry or to release your fears? It's up to you to make the choice.
"I accept that my fears and worries are valid in order to bring perfect peace into my life."