Today's Energy Oracle Card Is...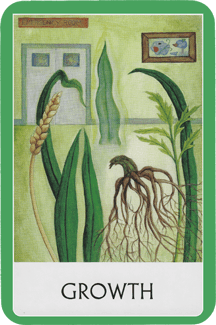 Credits: "Chakra Wisdom Oracle Cards" by Tori Hartman
Right now, you are feeling great and looking forward to what life has in store for you. You finally feel comfortable living your truth fully. You don't care what others think about you anymore, even if they have judged you in the past. You don't want to hide your light anymore either. Instead, you are proud of who you are. And, so you should be!
A change of scenery and a break from your normal routine are important today to recharge your batteries. Maybe you feel called to learn a new skill, to move to a new place, or to change jobs.
"Is my life ready to take a new turn? Can I move on from the past? How do I know what to leave behind and what to hold on to?"
You might like to try meditating in nature today if you're enjoying good weather. No need to worry if the weather isn't great, you can still do this exercise at home. Just find a quiet spot where you can listen to sounds of nature. Close your eyes and imagine the long grass waving in the wind beside the road. What does this road lead to? Don't be afraid to take a look. Where are you? Do you feel good?
"The best way for me to convey my message is to be myself. In living my truth, I am happy and proud of myself."