Today's Energy Oracle Card Is...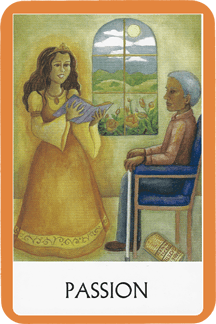 Credits: "Chakra Wisdom Oracle Cards" by Tori Hartman
Today holds a very passionate energy. However, this passion doesn't necessarily relate to love. It's all about helping others and creating a positive environment for people you care about. You are filled with strength and hope. You are inspiring others around you who wish to be more like you.
You are completely right to feel passionate about your position. Your instincts are currently spot on so you intuitively know that something is right for you.
"Are my actions supporting my passions on a daily basis? What/who am I willing to stand up for?"
Ask yourself the following – what is my greatest strength? How do I serve other people? What challenges do I face? How can I serve myself? What represents love in my life? Close your eyes and meditate on these questions and your answers. Write down your findings.
"I am my authentic, passionate self. I am emotionally centred."